EQUIP YOURSELF FOR THE FUTURE
Clean Beauty and Covid-19 will define Millennial and Gen Z consumer demand for years to come. Over the past 2 years, the fastest growth brands have leveraged the term "clean" to resonate with this segment. Today, the need for products that combine wellness, safety, and sustainability all in one are more important than ever. Yet, no global standard for "clean beauty" exists and it can be difficult to position products – from hand health to body care applications – in a crowded market.
Join the Future of Clean Beauty Live to understand this critical convergence, debunk clean beauty myths, differentiate your next product launch, and discover the latest circular economy ingredient innovations. This leadership event will empower brands with a clear definition of clean beauty and the latest science, technology, and innovations expertise to become a "clean beauty visionary" to support sustainable, safe, and high performance applications.
WHAT YOU'LL LEARN
The content rich panel style format will also walk your brand through the impact that Clean Beauty is having on the retail space, consumer trends and what the brands have to say for themselves about their own journey in producing successful Clean Beauty Innovations.
Strategies for launching successful, sustainable formulations with natural and renewably sourced ingredients
How to launch with reduced packaging
The outlook for zero waste and circular economy in cosmetics
A clear, science-based understanding of what clean beauty is (and is not) and how to battle misconceptions
This session will also include guest speakers from beauty brands talking about their clean beauty journey and innovations.
SPEAKERS

Mark Curry and Colette Newberry | Founders, The INKEY List
Driven by a passion for science and innovation, Mark started his career as a microbiologist virologist before making a move to join Mars in 2016. Since then, Mark has worked across various roles in the beauty and healthcare sector at Boots and as a Director of innovative start ups. By always starting with WHY, and with a capability of blue-sky thinking to fruition, Mark cofounded The INKEY List as a an accessible, affordable skincare brand with a passion for sharing knowledge.
Colette's career has seen her work across multiple brands and roles within the beauty industry. Driven by a desire and passion for every element of the customer brand experience, Colette has worked across marketing, branding and product development for brands such as No7, Soap & Glory and Liz Earle at Boots, and more recently COO of WAH Nails. Utilising this extensive customer knowledge combined with creativity and imagination, Colette co-founded The INKEY List with Mark which launched in September 2019, and is now stocked in over 30 countries worldwide.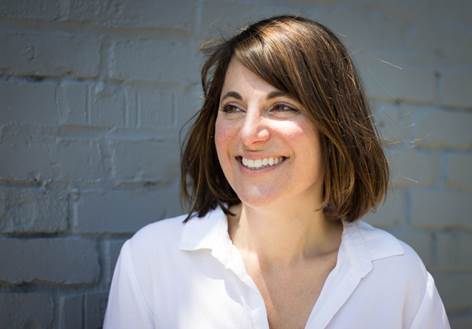 Mia Davis |
Director of Environmental and Social Responsibility,
Credo
Mia currently acts as the Director of Environmental & Social Responsibility at Credo Beauty, the largest clean beauty retailer (nine brick & mortar stores and at credobeauty.com). Mia created the Credo Clean Standard–retail's strongest "clean" policy–that all 120 brand partners must comply with. She leads Credo's brand consortium, which addresses key challenges in this industry, from fragrance disclosure to packaging. She is developing new sustainability goals for Credo in 2020.
Mia has consulted for goop, Honest Company, type:A, ILIA, Bawdy Beauty, Sundaily, Merryfield (coming soon!), and more. Mia advised Follain on its standards early in the company's growth, and Environmental Working Group when they created their "EWG Verified" certification for clean skin care products.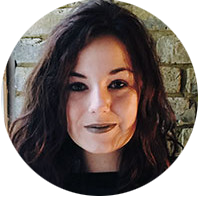 Sarah Parsons |
Features Editor at Cosmetics Business & Pure Beauty,
CosmeticsBusiness.com
Sarah Parsons is an award winning journalist and editor. Specialising in beauty retail and emerging industry trends, she leads the features and news analysis for Pure Beauty and Cosmetics Business. Sarah is a judge on the acclaimed Pure Beauty Awards and is a regular industry commentator and webinar host. She is also a broadcast contributor and panel speaker for a range of platforms, including the BBC, Channel 4 and Cosmoprof Worldwide Bologna.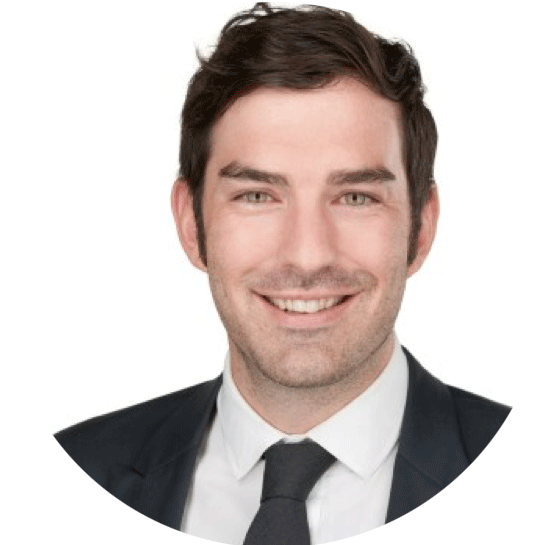 John Toner | Aprinnova
John Toner leads Aprinnova's global innovation efforts to help the industry shift towards sustainability without sacrificing performance. He leads industry events and dialog between media, brand, and distribution leaders in support of knowledge sharing and continuing development, while also overseeing global campaigns for Aprinnova's line of sugarcane-derived ingredients.
In previous roles, Toner managed program implementation and business development for global United Nations governance and technology platforms spanning education, aid effectiveness, and aid coordination. In 2017 his startup, Information for Action, was awarded Winner of Fast Company's World Changing Ideas Awards for its app linking online news articles to opportunities to get involved.
Why We're Doing This
Consumers reward new product launches that use high performance, sustainable, safe and transparently sourced ingredients. We believe sharing expert knowledge and opinion empowers us all to build a healthier and safer world. The Future of Clean is Aprinnova's ongoing effort to help every brand "go clean" from start to finish.